Cap & Gown Information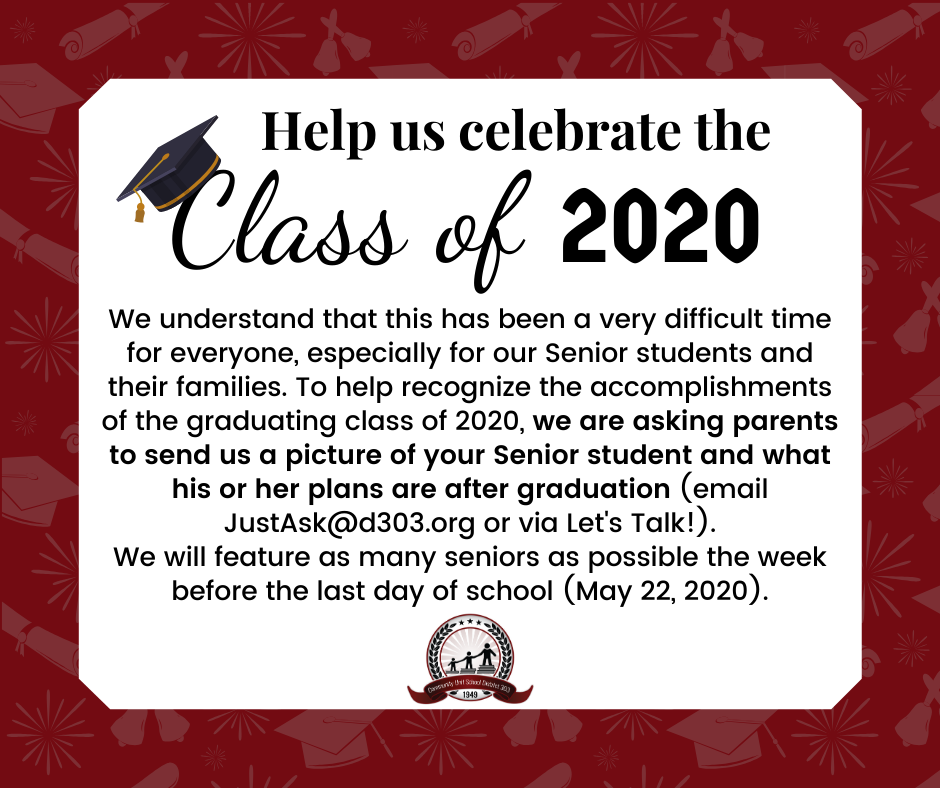 Cap and Gown
Graduates should expect to receive an email from Marching Order during the week of May 19 inviting them to upload their graduation photo and personal text and/or video messages. Each graduate will have the opportunity to be recognized with a personalized official slide. Please click the following link for a sample of what this looks like. Graduates will be able to share photos and messages with friends and family via social media after the ceremony.
Important Dates & Information
Graduation Yard Signs
Graduation signs have been delivered to each graduate's home per STCE tradition.
Senior Exit Survey, Graduation Survey & Final Transcript
Graduates received an email on Monday, May 11 inviting them to complete the Senior Exit Survey and Naviance Graduation Survey. Included in the Senior Exit Survey is a final transcript request.
Virtual Senior Honors Night
Ceremony starting at 7:00 p.m. on Wednesday, May 13.
Stadium Lights
In honor of our Class of 2020, we will have our stadium lights on for 20 minutes at 8:00 p.m. on Friday, May 15 and 22. While the campus remains closed, you may view the stadium from Kirk Road.
Virtual Graduation Ceremony
St. Charles East High School will be hosting a Virtual Graduation Ceremony through Herff Jones on Sunday, June 28 at 1:00 p.m.
Senior Photo Gallery
The CCR Team began a Senior Photo Gallery located on the homepage of the College & Career Readiness website in an effort to celebrate our seniors from East. If interested, please provide a photo of yourself wearing a shirt that best represents what your plans are (college, trade, military, workforce) for next year. Photos can either be emailed to your counselor or tweeted to @STCECCR.
Graduation Speaker
A senior speaker will be selected to join the Senior Class President and the Student Council Executive Board President at our graduation ceremony in June.